When faced with a big move, your first instinct might be to round up some boxes and bubble wrap, put on some music, and get to work packing up your own stuff. Though you might think you're saving yourself money by taking a do-it-yourself approach to packing, you may want to consider the time you may be losing.
Though packing yourself allows you to pack using your own strategies, on your own schedule, you increase your chances of damaging your most beloved items. It's also likely that you don't have the adequate tools or packing materials, which can lead to a lot of precious belongings being broken and a lot of frustration when you arrive at your new destination.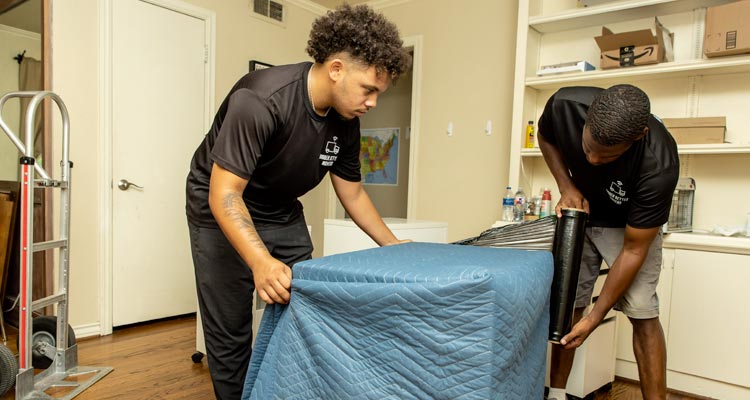 The alternative? Let us do it for you.
When you book a move with us, just mention our packing services to your booking agent and we will handle the rest. We will provide all the packing materials needed, including, tape, sharpies, labels, boxes, and packing paper. We will then help you set a date for packing services and a second date for moving into your new home. Our professional packing team is trained to pack delicate items such as family heirlooms and glass crystal. You'll be amazed at how much more free you'll feel when you let us handle every step of your moving process.
We're professionals with an eye for detail who want to make your move as seamless and stress-free as possible. Call us today to chat about reserving packing services for your move.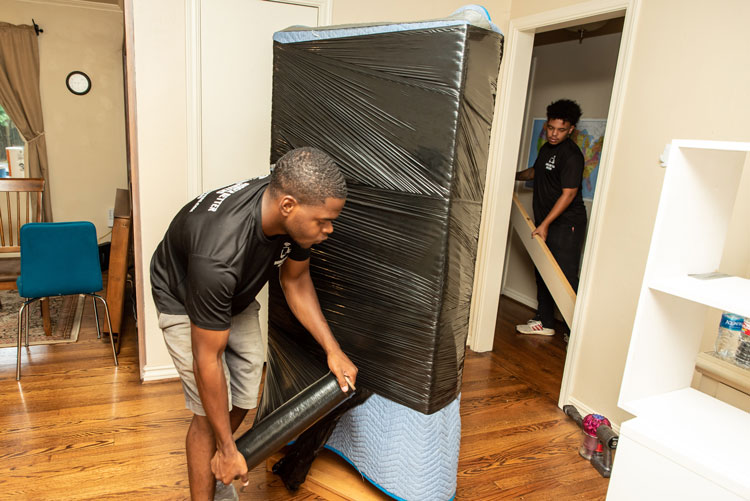 No Boxes on Hand? No Problem!
Have you been endlessly asking your friends and coworkers to save boxes for you? Or, worse, are you about to break down and make a special trip out to purchase boxes? We've got that covered, too! We supply all of the packing materials and will pack your boxes efficiently and securely. Once they're packed uptight, we'll label all your boxes by room or color so that you know where they go when they arrive at your final destination.
What's more, our packers are skilled organizers and extremely detail-oriented; they'll not only transport your items safely but have them prepared and ready for you to start getting settled at your new location.
No matter what kind of items you own, we're prepared to handle them with the utmost care. From bedding and clothes to delicate heirlooms and expensive artwork, our team is highly skilled and insured to provide you with a packing and moving experience you can feel confident in. If you have fragile or delicate items, we have the material to properly pack anything from wine glasses to antique collections.
For all your large, hard surface furniture items we protect them by applying moving blankets and shrink wrap to each item. This ensures they maintain scratch and damage-free during transport. Each furniture item is thoroughly padded before ever leaving a spot. We wrap each item in the same room to ensure there is no damage to door frames or in the hallway while taking each item to the truck. If you have specific needs or questions, don't hesitate to ask! We've done it all before and one of our team members would be happy to ensure you're getting everything needed to make your move successful.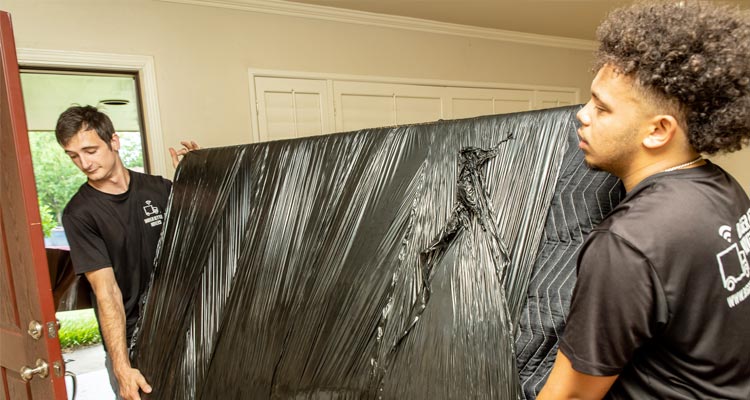 Let Us Help Get You Moving
You can rest assured that your belongings are in good hands from start to finish. By utilizing our packing services, you'll know your items are being carefully handled and safely transported from the moment your move begins. Instead of doing it all yourself, try taking a hands-off approach and let us do the hard work for you. We'll have you packed up, loaded, and on your way in no time.