Business Movers in Oklahoma City, OK
Moving your business from one location to another doesn't need to be a headache. Bigger Better Movers specializes in commercial moving and packing services in Oklahoma City. Big or small, we can move your company to its new location with speed, efficiency, and professionalism. As Oklahoma City's highest-rated and most reviewed moving companies we take moving to the next level!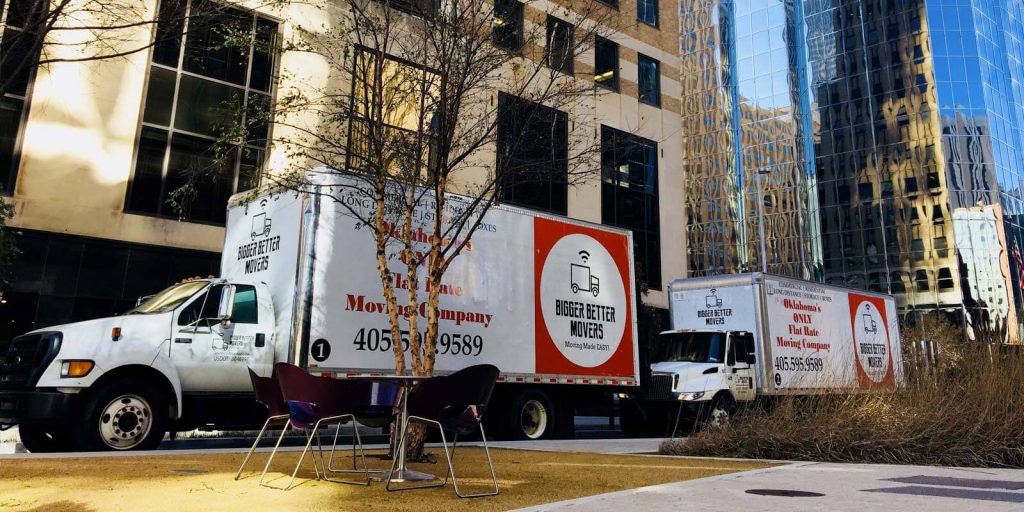 There are many details to consider when moving your business so it is important to partner with a moving company that can help take the stress out of the process. At Bigger Better Movers, we are experienced in commercial moving in Oklahoma City. We take extreme caution while transporting those essential commercial items. We have experience moving Computers, Commercial copiers, Medical machines, Work out equipment and so much more! Do you have large desks that need assembly or disassembly? No problem! Our professional movers can move a single office or an entire building—whatever your business needs might be. When you need a commercial moving company in Oklahoma City, think Bigger Better Movers!
At Bigger Better Movers, we know how much your business means to you, your families and your staff. As a locally owned business ourselves, our success is contingent upon your satisfaction. As your fellow neighbor, we have a vested interest in your business. We understand with so many variables surrounding your move that efficiency, logistics and clear communication all play a major role in getting your business back IN business—FAST! Our easy upfront pricing, transparency and unmatched experience is the key that sets Bigger Better Movers apart from all the rest!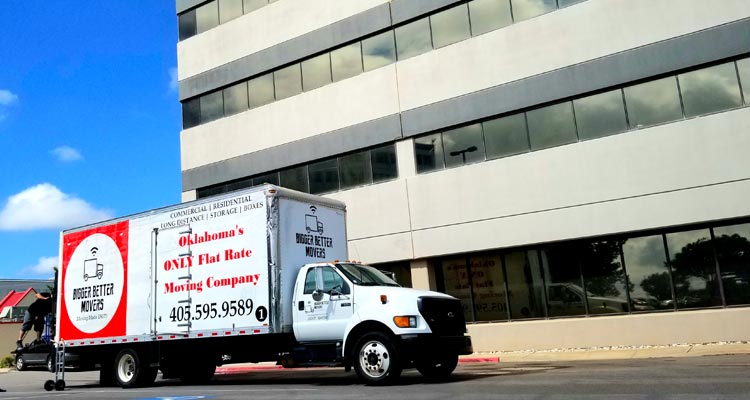 Packing Your Business Furniture in Oklahoma City
At Bigger Better Movers, we can assist with packing services, from securing client sensitive files to properly labeling and itemizing each box by office for easy placement and delivery. We can assist with moving your medical equipment, store fixtures, office furniture and any other equipment—just let us know what you need to move, and we will map out a plan for you! As a licensed, insured and bonded commercial moving company in Oklahoma City, we know that you have a business to run, and packing up your office can be time-consuming. Let our experts at Bigger Better Movers help to make your transition to your company's new location a seamless one!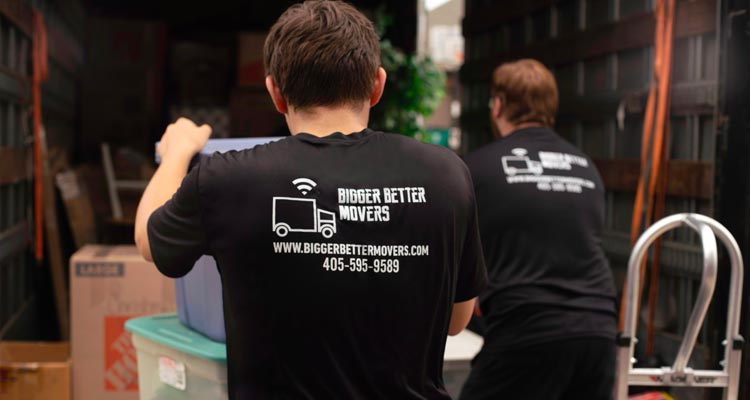 Affordable Moving and Packing in Oklahoma City
Look, We understand. Moving can be expensive and time-consuming. We offer many affordable options to help you plan ahead for what to expect. Whether you just need help with one room or your entire office we're here to help! We provide free onsite walk thru's to help explain and discuss potential options as well as what should be expected throughout our time together. Our highly trained staff sets Bigger Better Movers apart from the rest. With weekly team meetings, continual training and a lot of hands-on experience our guys are built for the job!
From start to Finish, Bigger Better Movers is ready to help you with your commercial moving needs in Oklahoma City. Our entire team provides reliable, efficient, and affordable commercial moving services dedicated to your satisfaction. We are conveniently open 7 days a week. To help minimize the impact on your business, we can schedule your move for evenings or weekends, whichever is best for you. Bigger Better Movers is your Oklahoma City commercial moving connection.