Business Movers in Oklahoma City and Tulsa, OK
Moving your business from one location to another is exciting but can easily become a headache. Since 2017, Bigger Better Movers has specialized in commercial moving and packing services in Oklahoma City (OKC), Tulsa, and the surrounding communities.
Large or small, we can successfully move your company to its new location with speed, efficiency, and professionalism.
We are OKC and Tulsa's highest-rated and most reviewed moving company. Trust us to take your moving experience to the next level.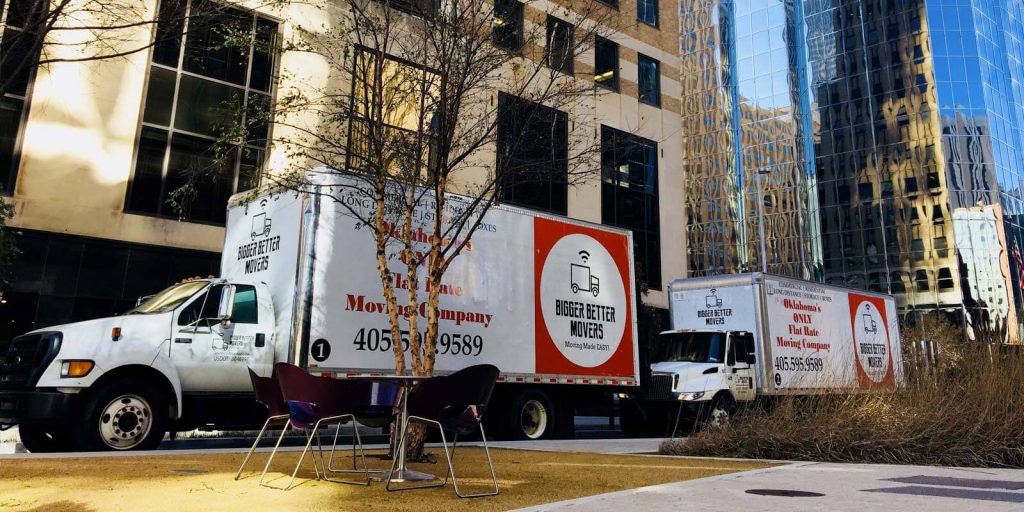 Save Time, We'll Pack for You
Moving can take a huge chunk out of your business's productivity. The last thing you want to do is halt daily operations because you and your employees need to take time to pack up the office.
Our team takes this frustration out of the equation and offers packing services that save you time and money.
As your partners in moving, we'd love to do the planning and packing for you! From selecting the right number of boxes to ensuring you have just enough packing tape and labels, we expedite the packing process and get your staff into its new home with as little productivity gap as possible.
Licensed and Insured for Your Safety
Many businesses try to relocate on their own and end up in costly worker's compensation cases when someone gets hurt on the job.
Bigger Better Movers is Tulsa and OKC's best moving company that offers experience and safety with every move we accomplish.
We are completely licensed and insured, meaning your business isn't at risk if something goes wrong on the job.
Moving is stressful enough. You shouldn't have to worry about the worst case scenario of an injury in the process.
Let our professional movers put our best practices to the test and ensure a safe move that leaves your team, your property, and your items completely intact until arrival at your new office space.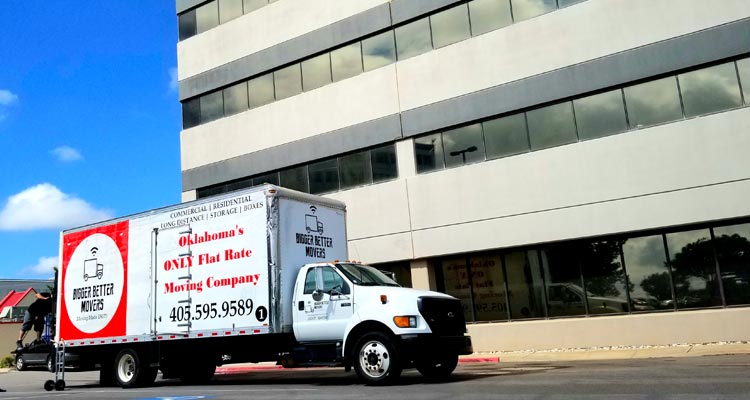 Affordable Commercial Moving in Oklahoma City and Tulsa
We aren't guys with a truck eager to make a quick dollar on overpriced services. We know moving is an expense and make every effort to ensure that our customers receive quality moving services at a value that can't be beaten.
Not only do we offer competitive moving rates for any sized move, but our movers also guarantee:
100% time-based rates for local moves
No cancellation fees
No deposits
We believe that great service shouldn't require a massive financial commitment. That's why we've dedicated our services to being a complete open book when it comes to how much you're paying for our expertise.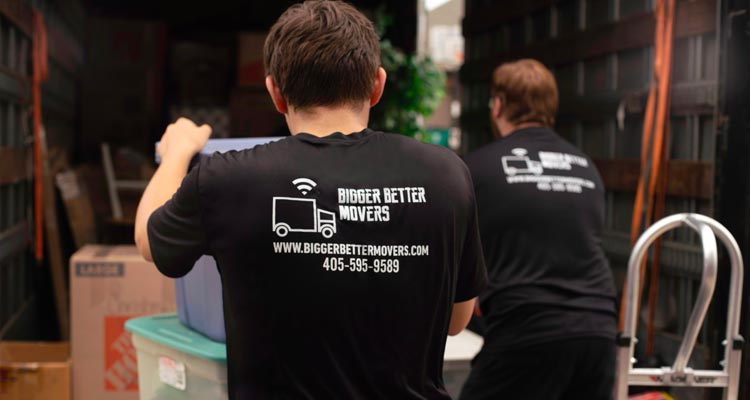 Expand Your Empire Today, With Bigger Better Movers
Bigger Better Movers is the team of hometown heroes that can help relocate your business from one part of town to another. We've moved businesses of all sizes throughout OKC and Tulsa.
Let our experience be the helping hand your business needs during your big expansion. Reach out to us today to learn more about our services and get your move on our calendar.