As Oklahoma City's most reviewed and top-rated moving company, Bigger Better Movers knows what it takes to be number one. As a company, we pride ourselves on offering our clients a hassle-free, cost-effective moving experience, whether it's across the street or across the state. If you're searching for an affordable, professional, reputable moving company in OKC, look no further than Bigger Better Movers—we make moving easy!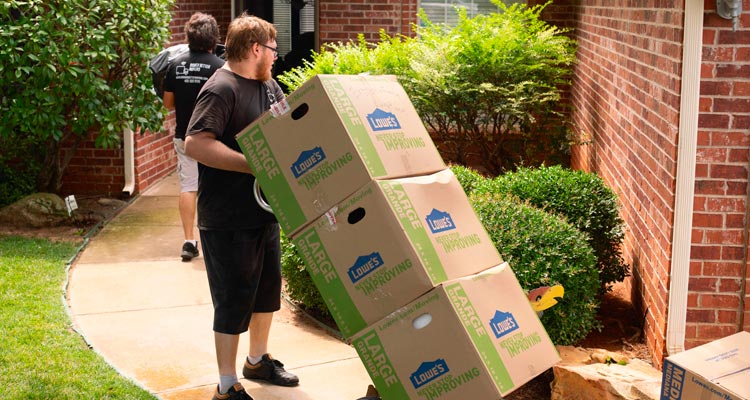 Best Long Distance Moving Company OKC
A long distance move takes planning, timing, and most of all, a competent, flexible, moving company to transport your belongings safely and securely from your old home to your new one. At Bigger Better Movers, our goal is to assist you with this transition in your life and to help with every detail, big and small. You'll appreciate our attention to detail, our professional moving tips, and our gentle approach to moving the items you cherish. At Bigger Better Movers, our reputation is your peace of mind.
As an established, long distance moving company based in OKC, Bigger Better Movers takes moving to a whole new level! Our customer service and professionalism are unmatched by other moving companies—just read our reviews! We are experts in preparing and transporting your belongings for that long distance move, whether it's just a roomful of personal treasures or a house full of furniture, Bigger Better Movers will work with you to determine the correct approach. Our customers appreciate our commitment to making an otherwise stressful long-distance move as uncomplicated as possible. When moving long distance, think Bigger…Better…Movers!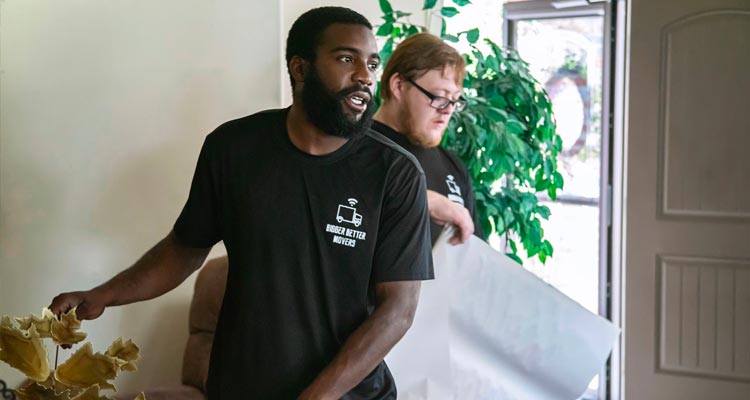 Long Distance Commercial Moving Company OKC
Need to move your business to or from the Oklahoma City area? Trust the skilled, caring moving professionals at Bigger Better Movers to help your business make its move. From expertly wrapping and protecting computer monitors and equipment to moving desks, chairs, and other office furniture, Bigger Better Movers puts in the preparation BEFORE the move, to ensure your company is back up and running, fast. We understand that downtime for your business means a loss of revenue, so we plan every detail to your satisfaction. Why take chances with your company's bottom line in the middle of a move? Bigger Better Movers is the expert in both long distance commercial and residential moving in Oklahoma City and for added peace of mind, we are licensed, insured, and bonded.
When you need a long distance moving company in Oklahoma City, you want the best. As a locally owned and operated business in OKC since 2017, we employ only skilled moving professionals, ones who treat your possessions as they would their own. Our administrative staff is efficient, friendly, and knowledgeable, and our collective goal is to give you a comprehensive moving experience that is unparalleled in every aspect. Our team approach has made Bigger Better Movers the most reviewed and fastest-growing moving company in the OKC area. Bigger, Better Movers—our name says it all!
At Bigger Better Movers, the environment is important to us. Utilizing advanced user-friendly technology allows us the opportunity to run a paperless business, saving our planet from unnecessary waste. Going green isn't just a slogan for us; it is a concept we fully embrace. As a leader in the long-distance moving companies of Oklahoma City, we feel a responsibility to our clients as well as our community to minimize waste and to look towards the future.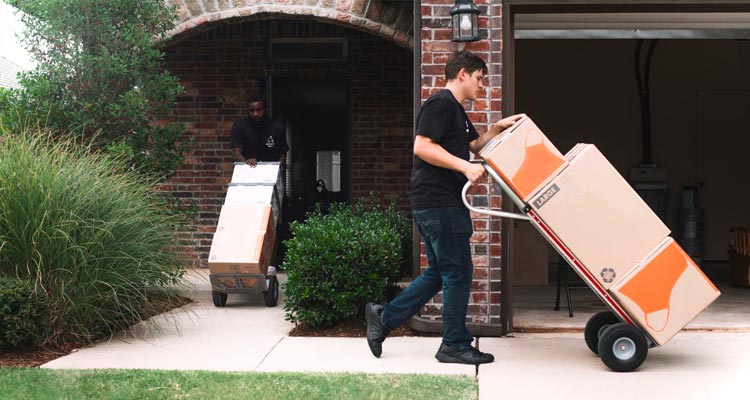 We Offer a Flat Rate Charges in Oklahoma City
Our customer service is only one of our many strengths at Bigger Better Movers. We offer flat rate hourly prices and an affordable 2 hour minimum for most moves. You'll never see any extra fees or hidden charges when using our services. Our customers' trust means the world to us. We're so confident in our ability to serve you that we don't require any upfront financial commitments, deposits, or cancellation fees; we like to keep the process as simple as possible. Need boxes? We can supply those, too. Need assistance wrapping and packing? Our friendly employees are specially trained to secure your items, so they are safe during transport. Our goal is to work with you through every step of the process and to answer any questions you may have along the way. At Bigger Better Movers, we strive to be the best long distance moving company in Oklahoma City.
At Bigger Better Movers, we can move your business from across the street or across the state, and we can do the same for your home, too! We are the long distance residential moving specialists providing an outstanding moving experience alleviating headaches, stress, and hassle along the way. Our highly trained, experienced staff can ensure your valuables are transported safely, affordably, and in a timely fashion. Bigger Better Movers—Oklahoma City's most reliable moving company, for both residential and commercial moves.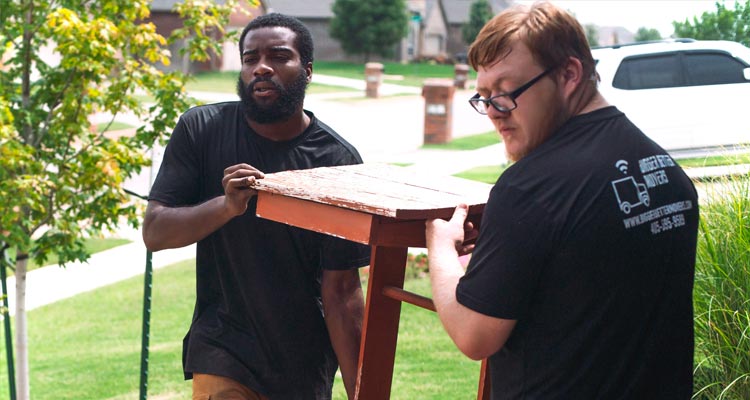 You Can Trust Bigger Better Movers for Long Distance Moving
Looking for a long distance moving company in OKC that you can trust? Say hello to Bigger Better Movers, the #1 choice in Oklahoma City! At Bigger Better Movers, we share your goal: to move your home or business efficiently, effectively, and with little downtime. We've established our stellar reputation as a world-class leader in the Oklahoma City moving industry by providing consistent, solid service to our customers. We are pleased to provide you with a free consultation to discuss your moving needs.
Moving is already stressful and moving long distances can present an entirely new set of challenges. At Bigger Better Movers, we have moved businesses big and small, so we know what to expect at every turn. We're experts at disassembling and reassembling large pieces of furniture. Do you have L shape desks, Conference Tables, Hutches? No problem! We can also transport important equipment like copiers, Drafting tables, and computer monitors—it's what we do! Bigger Better Movers is a premier commercial moving service in Oklahoma City, devoted to exceeding customer expectations.
Ask us for a free, no-obligation estimate.
Call now at 405-595-9589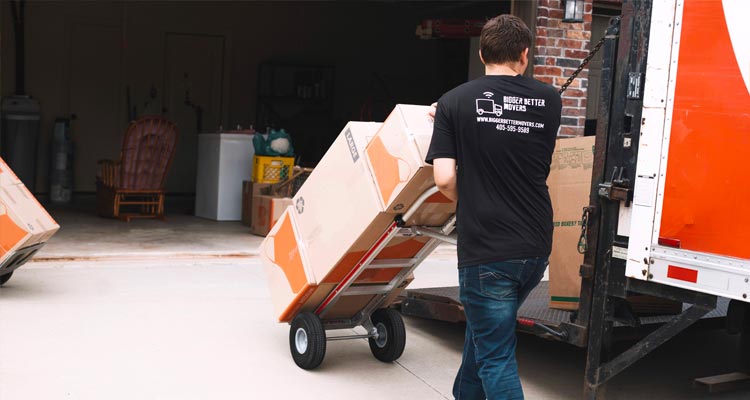 At Bigger Better Movers, we also offer the following Services:
FAQs
We're happy to help you travel long distances anywhere within the Great State of Oklahoma. When it comes to Oklahoma we've seen it all. If you're looking to travel outside the state of Oklahoma, unfortunately, we won't be able to help.
Because our billing time doesn't start until we arrive on-site and on-location we essentially drive to you "free of charge" no matter the distance from our facility. With this in mind we do bill mileage to help cover our costs while traveling to your service area if you're outside of our standard operating area. We want to assure you the mileage rate is a fixed cost and you will already be certain of this cost prior to making a reservation. We take pride in our transparent rates so that there are no surprises. For your convenience, you can check out our pricing.
Unfortunately not. Our trucks are not equipped for car hauling. Regarding your motorcycle, we cannot take any items inside our trucks with gas or motors. Our insurance and license do not cover this risk. If you have your own trailer we are happy to assist you in loading these items for you to haul yourself.