Expert Local Movers in OKC
While moving can be a stressful venture, it doesn't have to be. At Bigger, Better Movers, we are a local mover expert in OKC, and we can help with all the details. While you may not move very often; we move EVERY DAY! We can offer some professional tips and offer guidance to avoiding common moving pratfalls to ensure your move proceeds smoothly and efficiently. As a locally owned and operated company, you can count on us for an excellent, affordable moving experience. Need to move in Oklahoma City? You need Bigger, Better Movers, your local mover expert in OKC!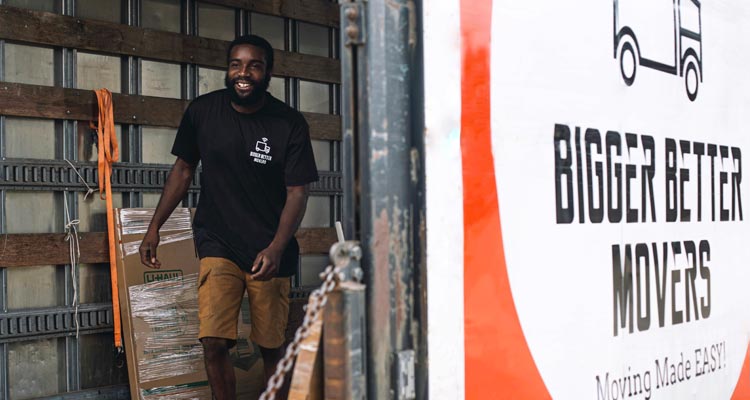 If you're moving locally in Oklahoma City, consider what your neighbors have to say about us at Bigger, Better Movers. Locals are not only impressed by our professionalism, customer service, and moving abilities, but also for being the low-cost moving leader in Oklahoma City. We pride ourselves on offering affordable pricing and exceptional service; it's as simple as that. At Bigger, Better Movers, we have moved thousands of your Oklahoma City neighbors and have established ourselves as the premier moving company in the OKC area. Let us give you a comprehensive moving estimate based on your specific needs. Bigger Better Movers—OKC's most reviewed and highest rated moving service!
Overwhelmed by the thought of packing up your entire home and all the small details associated with your move? At Bigger, Better Movers, we have thought of everything, and we are here to help. Whether you just need help moving your furniture from point A to point B, or you require assistance with wrapping and boxing your items before your move, Bigger Better Movers has the expertise you need to carry out a flawless move.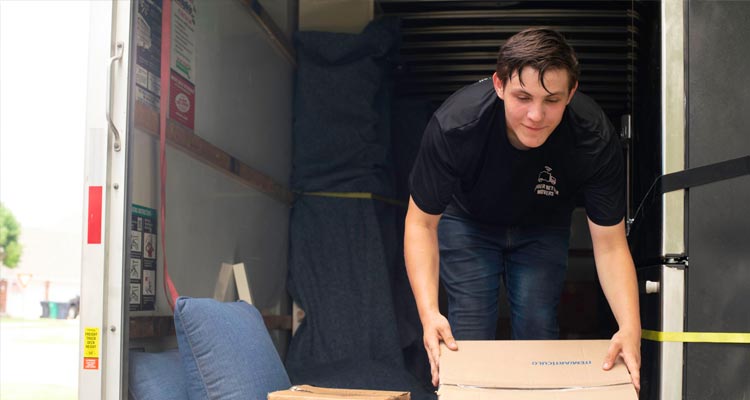 Careful Transportation
Your grandmother's antique mirror. Your collection of beer steins from around the world. Your world-class musical instruments. Whatever your passion, you want the peace of mind that these items won't be damaged in the move. From grand pianos to one-of-a-kind artwork, too fragile heirlooms to heavy appliances, Bigger Better Movers can transport your items to your new home. At Bigger Better Movers, we treat your possessions like they are our own; every care is given to ensure your precious items are handled properly. As Oklahoma City's local mover company, we stake our reputation on your satisfaction. Trust Bigger Better Movers—the best movers in Oklahoma City!
At Bigger Better Movers, we know that moving can be expensive; costs add up quickly. You want a cheap moving company in Oklahoma City to transport your possessions, but you don't want to compromise quality and professionalism. Bigger Better Movers has you covered! As the low-cost leader in moving, Bigger Better Movers offers fair, competitive moving rates based on your unique needs. Ask us for additional details!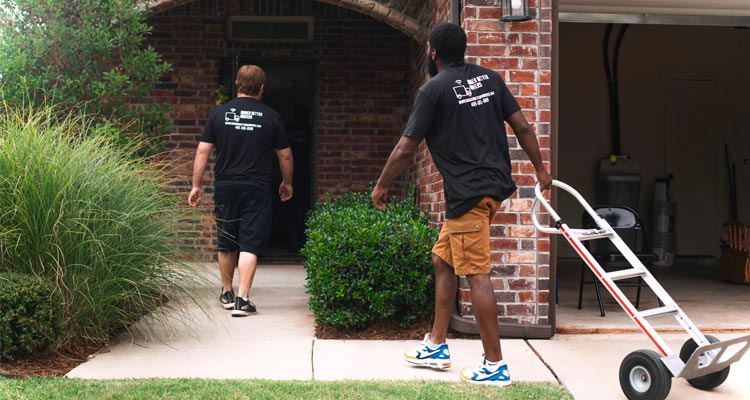 How We Are Different From Other Moving Companies in OKC
What sets us apart from other moving companies in Oklahoma City? Our employees, of course! All our employees are customer service experts and will go the extra mile to answer your questions and set your mind at ease. We understand that moving can add undue stress, so we patiently take the additional steps to ensure you have an exceptional moving experience. Our movers are bonded, insured professionals; we are so much more than a few guys and a truck. For affordable, customer-focused moving, trust the professionals at Bigger Better Movers, the Oklahoma City moving specialists!
When you need the help of experts, you only want the best. At Bigger Better Movers, we strive to be the best moving company in Oklahoma City, and we want the opportunity to show you why we stand out in the crowd. After we provide you with a comprehensive estimate for your move, we provide you with a timeline of events, from wrapping and boxing items to actual transportation time. If you are details oriented, you will love our service at Bigger Better Movers—the best movers in the Oklahoma City area!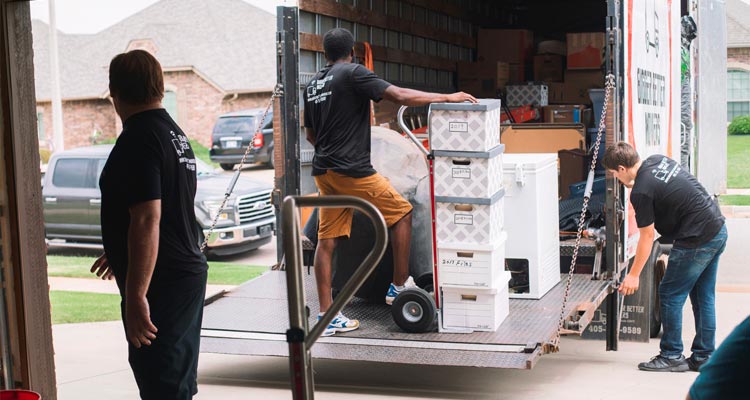 Residential And Commercial Local Movers in Oklahoma City
At Bigger Better Movers, we love OKC—and it shows! As specialists in both residential and commercial moving services in Oklahoma City, we value our neighbors and their opinions. As a locally owned and operated Oklahoma City business, our outstanding reputation is a result of our customers' reviews. People in the OKC area know that the name Bigger Better Movers is synonymous with excellence and that our mission is to provide the most efficient, affordable, enjoyable moving experience to each of our customers. When you think local moving companies in Oklahoma City, think Bigger, Better Movers!
Why You Should Choose Bigger Better Movers For Local Moving In Oklahoma City
Do you know what to look for when selecting a local mover in OKC? Start with a company that knows the area—knowing the streets, the topography, even the weather—can be useful assets to a moving company. Also, do you know the company's reputation? Ask your neighbors, friends, and family who they recommend as a moving company. We are so certain of our reputation in the community that we are sure that Bigger Better Movers will be at the top of the list! Our customer reviews will not only tell you that we are an experienced, professional, and insured moving company in Oklahoma City, but that our attention to detail and care are unparalleled. Think you can't afford our services? You'll be surprised to learn that we can accommodate any budget, from a quick move down the street to a major move across town. We're happy to discuss your individual moving needs to determine the best course of action, including all costs.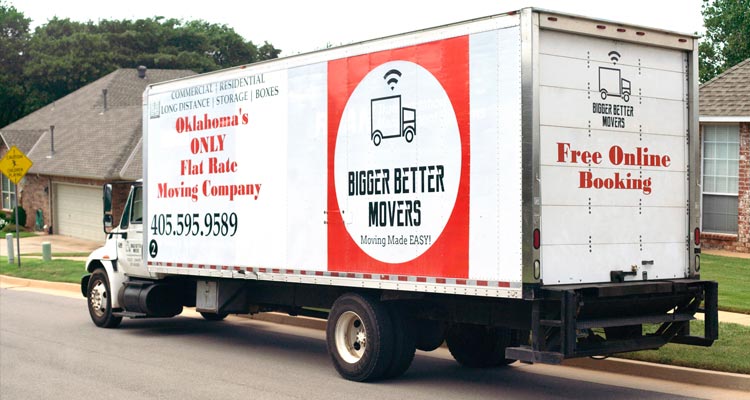 At Bigger Better Movers, we also offer the following Services:
Best Movers OKC
Residential Movers Oklahoma City
Commercial Movers Oklahoma City
Long Distance Moving OKC
FAQs