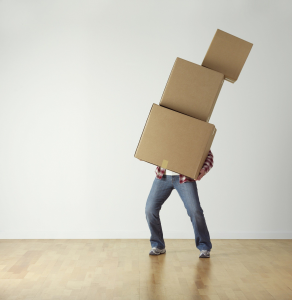 For most people, moving into a new home means starting fresh. That said, many proud new homeowners dread one thing in particular: packing. Think about it: you have to pack your entire life into just a few boxes. Then, you have to hope that your most prized possessions will make it to their destination in one piece.
Fortunately, there are several steps that you can take during the packing process to cut down on all the hassle. Read on to learn what mistakes you should avoid if you want to make your move as effortless as possible.
Mistake 1: Packing Everything
As you pack your belongings, ask yourself before you stow away each item: Do I truly need this? Sort through your belongings to determine what you need, what you want, what you can store, and what you can donate or throw away. This way, you will lighten your load, and your new home will be free of clutter.
Additionally, make sure that you do not pack up items that you will actually need to use sometime between leaving your old house and arriving in your new neighborhood! This way, you won't have to constantly unbox things in the weeks approaching your move.
Mistake 2: Waiting Until the Last Minute
Never underestimate the time that goes into packing properly. Too many people make the mistake of stuffing whatever they grab into miscellaneous bags and boxes in the five minutes before they run out the door. However, when you don't take the time to pack properly, you will likely find yourself frantically rummaging through every box to find what you need.  
Procrastinating also leaves you little time to stock up on the moving equipment you need. While many people know they will need several cardboard boxes, they often do not buy enough to pack the entire house, which leads to over-stuffed boxes. In addition to running out of boxes early in the packing process, you might neglect wrapping fragile items. Bottom-line: poor organization and time-management leads to broken and lost belongings!
Mistake 3: Failure to Label
Some people prefer to pack up an entire room and leave the boxes there until moving day. This only works until moving day, though.Once those boxes are loaded into trucks or vans, it becomes difficult to remember what boxes came from which rooms.
Labeling your moving boxes is quick, easy, and it takes all of the guesswork out of the process. When you see the words "bedroom" and "kitchen" on the right boxes, you will know immediately where everything goes without having to open every box and create unnecessary clutter and confusion.
Mistake 4: Unpacking Before Cleaning
Unless your home is brand new or has just been cleaned before your move, you should plan on cleaning before you start unpacking. Vacant homes that have been sitting for a while without any maintenance can gather dust quickly; the last thing you want to do is clean the whole house after moving all of your stuff in. If you clean before unpacking, you can avoid having to move furniture around. 
To make this process easier, bring plenty of cleaning supplies to the home before you start unloading boxes and furniture.
Simple Planning Results in Seamless Moving
Packing your belongings into boxes is usually the worst part of moving to a new home, but with careful planning, you can avoid making mistakes that will only complicate the process! Contact Bigger Better Movers is one of Oklahoma's highest rated and cheap moving companies in OKC
At Bigger Better Movers, we also offer following Services:
Commercial Moving Company
Residential Moving Company
Local Moving Company
Long Distance Moving Company