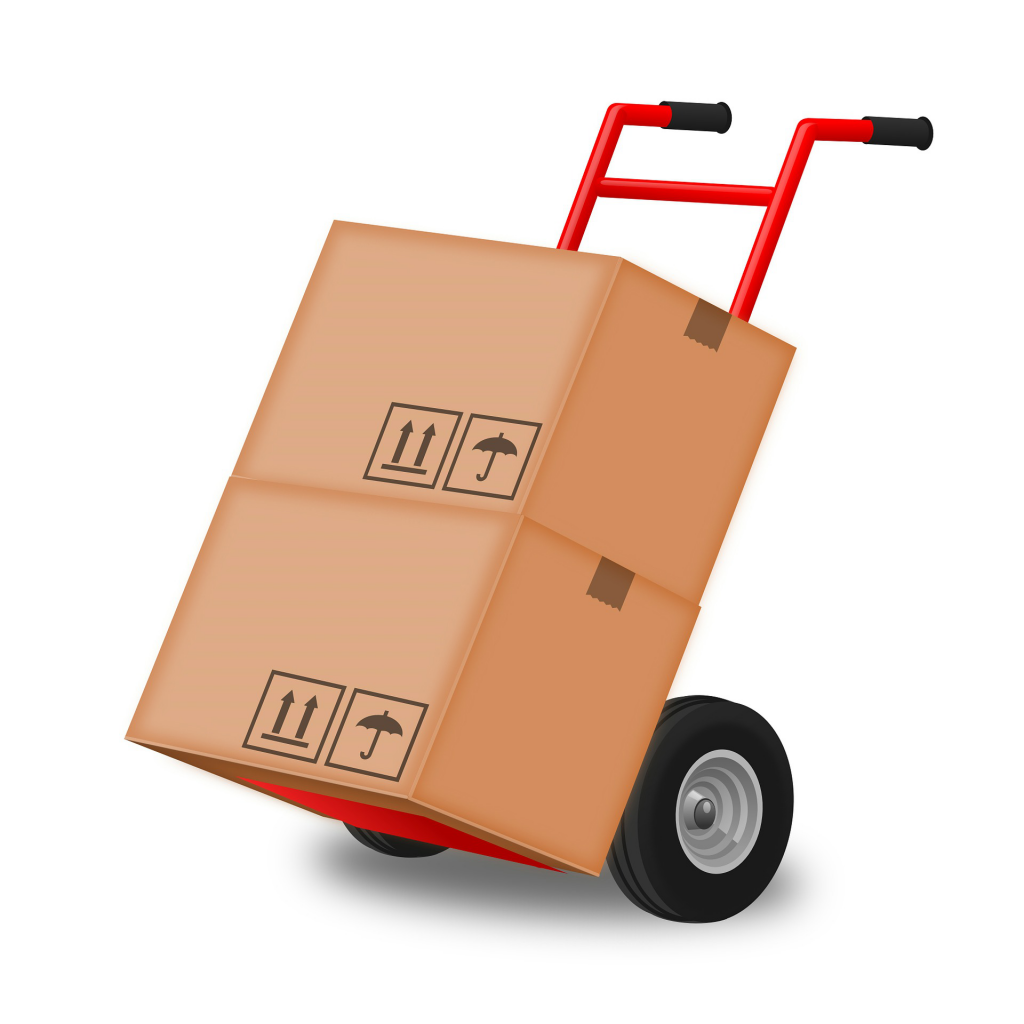 There is nothing worse than moving into your dream home, getting settled in and unpacking–only to find that some of your most prized possessions have been broken or lost. Even simply misplacing commonly used items can quickly sour an otherwise joyous occasion.
The reality is that it is difficult to perfectly organize a packing job, especially when you're getting ready to move in a hurry or if you have never moved before. Fortunately, there are steps you can take to protect your belongings, from the moment you pack them to the moment you reach your new home.
Make a List
You can be sure that you have packed all the essentials by keeping an organized list of items you know you need to pack. Even a simple checklist can help you keep track of your inventory. For the best results, create a list for every box you fill and tape the list to the inside flap of the box so that it is visible once you open the box. This method keeps your list private but also makes it accessible to you when you are ready to unpack.
If something comes up missing and it's on the list, you'll know exactly what you are missing and will be able to devise the best plan for tracking that missing item down.
Wrap It Up
Use newspaper, bubble wrap, or even fabric to protect fragile items. While placing "Fragile" stickers on such boxes will ensure that people know to be gentle, it never hurts to take extra precautions. Wrap each item individually to create a barrier between items. This way, your things are less likely to break if they're accidentally bumped, jostled, or dropped.
Talk About It After the Move
It is only natural to want to share your big move with your friends and family, which might mean making fun posts about it on Instagram, Twitter, and other social media platforms. While this is okay to do after your move is complete, it's not a good idea to advertise your move before or during the process. Making people aware of times when your old and new homes might be unattended can put you at risk of home invasions and having your property damaged or stolen.
Once your move is complete and you're settled into your new home, feel free to post about the experience all you want. Of course, still be sure to practice common sense!
Bag Up Small Accessories
When moving furniture, you will likely have to disassemble it piece by piece so that it fits in the moving truck. As a result, screws and other small parts might get lost in the process. To avoid having to replace your furniture's small pieces, it's a good idea to bag the hardware into individually labeled bags. Store the accessory bags in a safe place until the move is finished, like a tote bag or designated moving box.
Use the Right Boxes
Cardboard boxes are sufficient for packing some household items, but if you're packing things that are particularly heavy or delicate, you might want to consider plastic bins for storage. While they're not indestructible, a plastic bin can support more weight and impact than a cardboard box, so your property is more likely to be transported safely when stored in plastic containers. Also, once the move is over, plastic bins can be reused for other storage purposes.
Research Your Moving Company
Not all moving companies offer the same services, so it's a good idea to research carefully before settling on a company. To make the most informed decision, be sure to read customer ratings and to compare prices.
Label but Don't Advertise
When you're labeling boxes, avoid writing down any descriptive words that would give away what the contents are. Instead, label the box according to the room it belongs to. For example, instead of writing "Work Files" as a label, go with a safer label like "Office." The word is general enough to avoid piquing the interest of the wrong people but specific enough to tell you exactly where those belongings should go.
It's relatively easy to take a couple of extra steps during your move; the benefits of protecting your property far outweigh any inconveniences that might arise! Contact Bigger Better Movers is one of Oklahoma's highest rated and best moving companies in OKC
At Bigger Better Movers, we also offer following Services:
Best Movers OKC
Commercial Movers
Residential Movers
Local Movers
Long Distance Movers