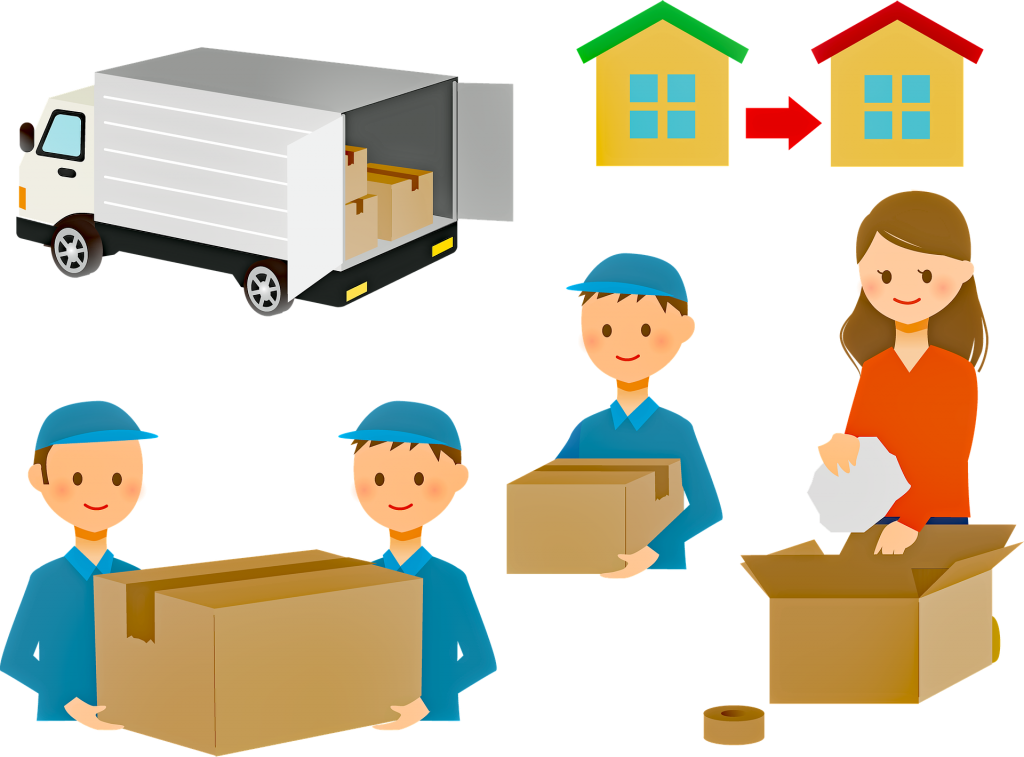 Moving from one place to another can be a trying process, even if you've done it several times in the past. You have to sort your entire life into a couple cardboard boxes, stick to a usually strict schedule, and hope that nothing goes wrong along the way. Despite all these potential difficulties, you can take several steps now to make the transition as seamless as possible. Read on to learn more.
1. Create a Checklist
It is easy to become disorganized if you do not devise a plan of action from the start. Because there are so many steps involved in the process, consider composing a moving checklist. Your checklist should include every step of the move, from changing your address at the post office to getting new locks for your exterior doors.
2. It's Best To Be Early
Don't wait until the last minute to get ready for a move. There are few moving practices more inefficient than shoving items into boxes the day or week before you are ready to leave. It's best to start six weeks to one month ahead of time so that you can move effortlessly from one task to another.
3. Hire Movers a Month Out
If you're planning to hire a moving service to get all of your property to your new home, don't wait. Research your local options and compare reviews, price, services, and any other details carefully. Finally, call the company and schedule your move a month ahead of time so that you don't miss out on availability.
4. Schedule Utilities
Nobody wants to step into their new comfortable home without electricity; therefore, be sure to schedule your new home's utilities to be activated either the day of your move or the day before. This way, you'll be able to move into a home that's already prepared for your arrival. Waiting until the day of your move to set up utilities might cause you to run into delays and be without power or running water for longer than you anticipated.

5. Declutter Your Home Before Packing
Nobody wants to start off in their new home by unpacking a load of clutter. Additionally, decluttering your home before you start packing can greatly reduce the number of boxes you end up loading and unloading during your move. Take time before you start packing your belongings to determine what you need, what you want, what can be stored, and what can be donated or discarded.
6. Have a Labeling System
It's easy to become overwhelmed when you're packing your entire life into boxes, so it's good to have a system designed to keep everything organized. Have some way of labeling your moving boxes so that you're aware of which items were packed in which boxes. You can write labels, use color-coding, or attach a list of items to the box itself.
7. Pack a Day 1 Box
Pack a box of items that you're going to need during your first day in the new home. This way, you won't have to unpack all day long to find items you need, nor will you have to run to the store to purchase new necessities. Keep the Day 1 box clearly labeled and accessible for an easy first day in your new residence.
8. Save on Moving Supplies
While there are always moving supplies available at hardware stores, you might be able to save money on them by shopping smart. Checking with your place of employment or other local businesses might yield some free moving boxes that would have otherwise been thrown away. Dollar stores tend to sell tape and other moving items at a reasonable price as well, so it might be a benefit to shop around before settling on pricey moving supplies.
9. Study Your Electronics
Before you unplug and pack up your electronics, take a look at their plug-in arrangement. You might even take photographs of what the setup looks like or color-code the cords and outlets to match. This way, you won't mistake which cord plugs into your various devices.
10. Make the Most of Truck Arrangement
A moving truck is a finite space and if you happen to be moving a lot of items, you're going to need to get creative with your packing arrangement. For safety purposes, pack the heaviest items you own toward the back of the truck, including laundry units, refrigerators, etc.
Additionally, maneuver your furniture in a way that uses the least amount of space possible. Store mattresses against the inner walls of the moving truck, and pack your couch vertically rather than horizontally.
In Conclusion: Organization Makes All the Difference
Moving can be draining both physically and emotionally, but it doesn't have to be exceptionally difficult if the right steps are taken. Organized lists and dedicated movers can help make moving easier than expected. Contact Bigger Better Movers, we provide cheap movers in OKC
At Bigger Better Movers, we also offer following Services:
Best Movers OKC
Commercial Movers OKC
Residential Movers OKC
Local Movers OKC
Long Distance Moving OKC