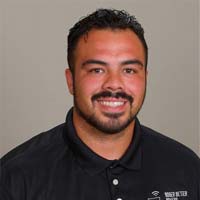 David A
Team Lead
Where are you from? Oklahoma City, OK
What is your favorite hobby? I most enjoy spending time with my kiddos.
What is a fun fact about you? I tend to laugh during almost every conversation.
What do you like most about the moving business? It's always rewarding to help people through a difficult time and make them happy
What's your favorite quote? It always seems impossible until it's over.